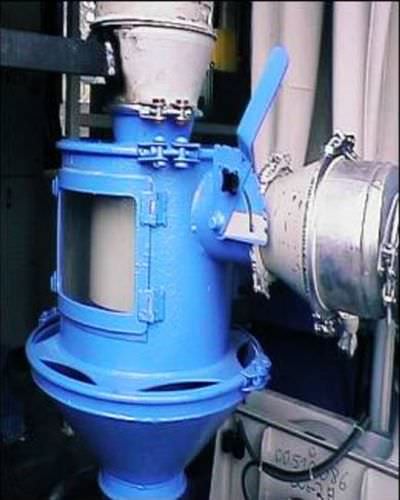 Characteristics
Other characteristics:

compact, for the plastics industry
Description
Neue Herbold's HS range of fines separators comprises high-performing separators, brilliantly engineered to deliver outstanding results in the separation of rigid particulate and granular matter as well as fine dust and fluff such as dust generated in HDPE injection molding or blow molding processes. A container is provided in the device, into which the separate fines are discharged, thereby facilitating dustless, hygienic surroundings.
The separator uses the inherently simple principle of free fall to function efficaciously. The media flow input and output are not separated via any kind of separating element. This provides a high degree of adaptability to the separator to be assimilated easily into existing air purifying systems. The rate and level of material separation can be controlled with the aid of a butterfly valve, fit at the side of the separator structure.
The HS fines separator is designed such that is can be cleaned swiftly and easily. This facilitates fast turnaround times, allowing it to be used in the intervening duration when material or color changes are carried out. An additional metal separator used under the free fall separator provides greatly enhanced separation results, owing to de-pressurized discharge of the material.